woke up in the morning meditated a bit.
was planning to do some photo shoot but the weather was not that great in the morning.
this is about 6:24 in Johannes' house and we are ready to head out to Schloss Elmau where Johannes works.
i have been hearing so much great things about this place I had to check it out myself.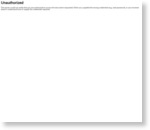 Wellness Hotel in Bavaria Spa 5 Star 4 – CASTLE Elmau Luxury Spa & Cultural Hidewaway – Family Hotel, Resort, yoga retreat, gourmet restaurant, hiking, golf, tennis, mountain biking, cross country skiing, alpine skiing, ski safari

Johannes took me around the spa and this place is absolutely gorgeous.
restaurant called Ananda and they have vegan food!!
Jivamukti books and the focus of the month printed!
this is the practice room.
view from the outside.
mountains.
more mountains.
outdoor pool. very warm and cozy…
concert hall.
they have kirtans here too.
the weather started clearing up and the view was just amazing.
so colourful…
more pics.
that's Johannes.
view from the restaurant Ananda.
tofu scramble.
after this meal, I took Johannes' class.
it was a nice class and everyone in the class was so happy.
and I think its the first time i took a class from the group 6 teachers…
one by one… i will see you soon.
then we went on a golf cart ride to the lake.
by this time the weather really cleared up and it was so beautiful.
at the lake.
met with some friendly beings.
and i had to come back to munich to teach
so got on the train,
came back,
had some vegan mexican food
and went to the center to teach my last class.
Devadas, a talented musician that i met, came to play
so we had a live music class and Gabriela came to take class!
Im so grateful i was able to teach at the studio.
so much gratitude to Petros, Gabriela, Antje, all the teachers and staffs at the center you made me feel at home and you cared so much. I can't thank you enough. Also all the students who supported me and had the open heart to come check out the classes from a guest teacher.
and most of all, our teachers who made this whole thing possible.
without all of you, i would not be here in this part of the world.
All glories to Shri Krisha…