Thanks to Lois, we were able to get a driver to take us to Ubud and check out the scene.
Where Lois stays is in Depansar, which is close to the airport and more towards the south of the island.
on our way to the temple, we coincidentally ran into Doug and Karolina!!!

they had some plans but we snatched them anyways. 🙂
Yogi Kidnapping in Bali.
first stop at a temple.
just beautiful.
they had dress code so we had to wear wrap skirts.
more pictures of the temple.
koi fishes.
more pics.
lizard!
and Jules refereeing a badminton match.
"in!!"
and a pic with a statue.
it was close to 12 and we were bit hungry so we went to a restaurant recommended by Lois(we later found out that Lois has never been here but heard many good things about this place)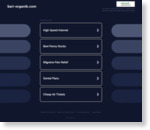 Organic Food & Restaurant in Ubud, Bali

on our way up the hill
some young coconut to start the meal.
and the meal!
some meal with bbq tempeh.
i am just amazed at how delicious these tempehs are here in Indonesia…
can't get enough of these…
after the meal, we went back and saw the market a bit.
yoga?
and had an vegan ice cream and more coconut water at
Soma Restaurant Reviews, Ubud, Indonesia – TripAdvisor

soma cafe!
coconut water
and
chocolate ice cream.
we found this coconut on the way back.
life…
our friendly pal, friskie
and we had some dinner ayu made for us
just delicious!!!!